Introducing our New HAL YAMASHITA Take Out Menu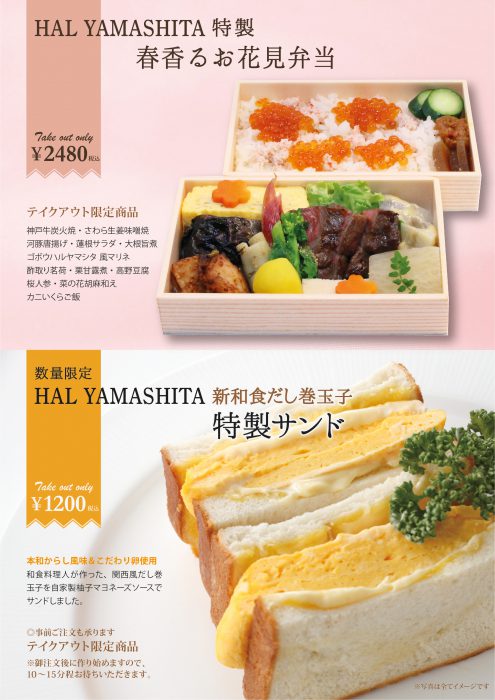 「Special Spring Hanami Bento Box」 &「New Japanese Cuisine Rolled Egg Omelette Sandwich」
Made delicately by our in-house chefs, our new take out menu is perfect for this spring season.
The new menu starts from today!
Enjoy our take out menu at home, or even at a cherry blossom viewing event, "Hanami".
Class up your meal this season!
※ As our take out menus are freshly made on order, collection is only available at the restaurant.
Reservations are highly recommended.
For reservations:
HAL YAMASHITA Tokyo
03-5413-0086