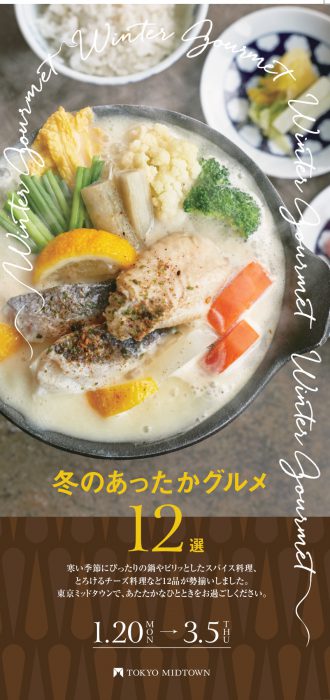 At HAL YAMASHITA  Tokyo, our【 HAL Special Collagen Chicken White Miso Hot Pot with Yuzu and Seafood 】has been featured in the Tokyo Midtown Magazine "Winter Gourmet ".
It was also selected to be on the cover of the magazine!
Rich but refreshing at the same time, the many components of the dish come together as one
to create the perfect hotpot.
The collagen soup is made delicately using chicken wings, finished off with white miso and yuzu.
The dish also includes some codfish for you to enjoy.
HAL Special Collagen Chicken White Miso Hot Pot with Yuzu and Seafood
1,800 yen (Tax and service charge excluded)
※ This dish is a limited-time lunch menu available from the 20th of January (Monday) to the 5th of March (Thursday)