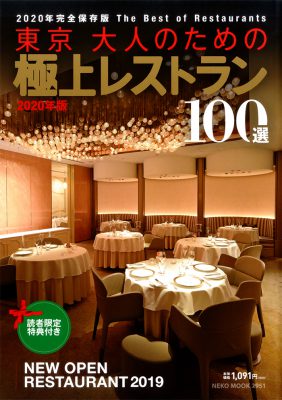 HAL YAMASHITA Tokyo has been featured in the 2020 Edition of Tokyo's 100 Finest Restaurant.
This edition features many of the finest and most elegant restaurants in Tokyo. If you are looking for a great meal, this book will be your guide.
HAL YAMASHITA Tokyo is featured on pages 56 and 57 of this edition.
We look forward to serving you.