November Seasonal Special Course Menu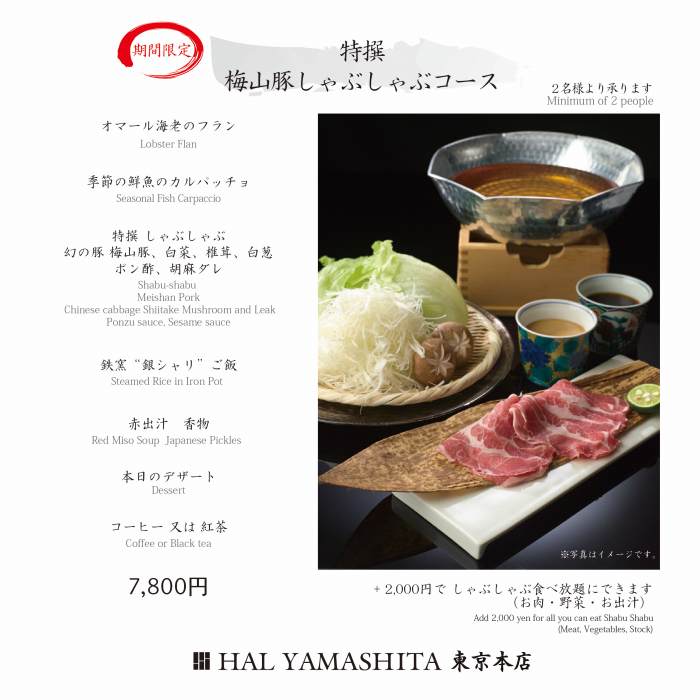 With only around 100 of these pigs bred within Japan, the Meishan meat is the finest pork available.
This rare meat is an incomparable combination of tenderness, succulence, and flavor.
Savor on this beautiful red meat at HAL YAMASHITA Tokyo. Using "shin-washoku" cooking techniques, we have prepared a Shabu Shabu course that highlights the Meishan Pork's unique taste and flavor profile.
Enjoy an all you can eat menu for an additional 2000 yen!
Warm your body and mind with this Shabu Shabu course during this cold winter season!